the creative conjuring — application and exploration call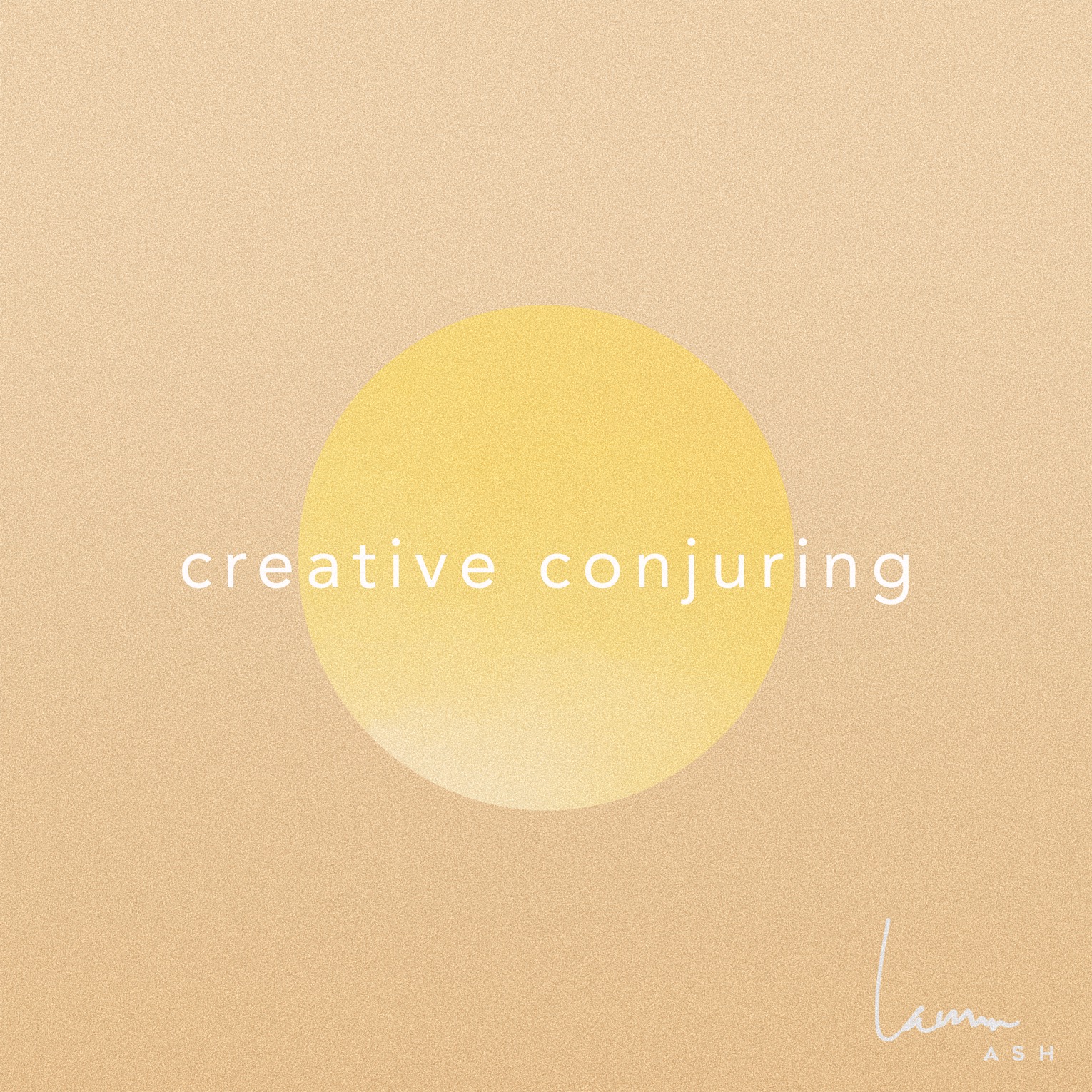 the creative conjuring — application and exploration call
the creative conjuring is a quarterly (3-month) mentorship experience for those with big dreams, long vision, faith + enthusiasm. lauren ash has room for 3 clients for quarter four of 2019 (beginning october and continuing through end of december).
eager to bring your culture-shifting ideas into fruition? the creative conjuring experience with lauren may be for you.
this experience is reserved for a select number of individuals (3) per quarter and is curated with intention.
the non-refundable application fee is $111.00 and is applied to the creative conjuring experience which is a $3,300.00 investment if selected. all those who apply first receive an hour-long exploration call with lauren ash.
when is the next creative conjuring happening?
lauren is currently accepting clients for monthly mentorship support for july through september 2019.
applicants are accepted on a rolling basis. lauren ash typically hosts the creative conjuring in los angeles, new york city, and chicago. she also hosts digital experiences for women worldwide via video.
tell me more about what to expect!
topics lauren ash explores with the women she supports:
how to identify + dismantle limiting beliefs that keep you from dreaming big + going for the life + career you desire

how to recognize your values + begin living in alignment with them

confidence: what is it, how to cultivate it + how to center it in your lifestyle + career

how to create + activate a platform with intention and values at the center

how to build a cohesive + connected team

how to maintain balance as an entrepreneur through self-care + personal wellness and spiritual practices

how to start now with wherever you are rooted and with whatever resources are available

building a community — an intentional network of supportive individuals who work together toward a larger, collective goal

how to cultivate confidence + pride in your journey (not just the outcome)
this is lauren's only current 1:1 offering where clients can "pick her brain" and receive personalized feedback and attention related to the above (and just about anything else related to creative entrepreneurship, her journey, your journey!) and receive tangible, actionable tips and advice.
what is the overall investment of the creative conjuring?
$3,300.00 for three months of mentorship and visioning with lauren ash. a payment plan is available upon request. your $111 non-refundable application fee goes towards this overall investment and your initial, hour-long exploration call with lauren.
how does lauren select who participates?
lauren has been the catalyst to spark both individual and collective change and loves cultivating consciousness expansion through the creative conjuring.
this offering is for those who are serious about deepening into the next level of their career, lifestyle, and personal development and awakening.
where do we meet?
we'll meet in a gorgeous, inspiring space that will allow for the creative juices to flow, or online via Zoom.
i'd love to apply!
amazing, congratulations! here is your application form. you will typically hear back within 1 week of submitting an application.
Please note that there are no returns or exchanges.